Source Material
Bright Cloud Bookkeeping
Systems for cloud accounting, such as Quickbooks Online, are one of the most revolutionary things to come out of the modern technology age for small businesses. Both accounting practices and the businesses they support benefit from a real-time connection that takes place through flexible cloud-computing software. Not only does this approach to bookkeeping make managing your finances easier and less stressful than ever, but it also gives you access to your bookkeeping technology whenever, and wherever you need it, so that you can upgrade your files from home, the office, or anywhere you happen to be.
Cloud accounting's biggest benefit is that it allows for greater access to real-time data, which assists you in making better decisions for your business, and helps you to engage more frequently with Your Numbers Guy.   So why is cloud accounting so good for business?
1. Traditional Accounting (Software) is Tedious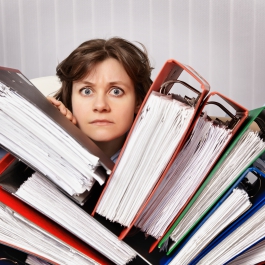 Using small business accounting software can be a tedious and time-consuming task. When you're responsible for running your own business, you'll have enough to worry about without worrying about the extra time that's sucked up by trying to understand the latest updates in your software. Cloud computing is constantly up-to-date, constantly innovative, and constantly providing access to the information that you need – ideal for saving time and money.
When you work with a bookkeeper like Your Numbers Guy, and leverage technology, you can focus on what is important to driving success in your business.
2. Automatic Backups Provide Less Confusion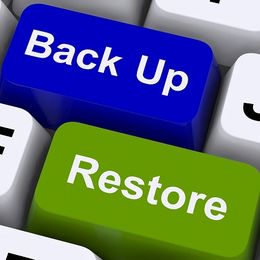 Cloud accounting software (Quickbooks Online) eliminates the need for version-control data files and time-consuming upgrades to the computer in your office that just happens to be equipped with the accounting software you need. In fact, with cloud accounting, you don't have to worry about accounting data files taking up all the space on your hard-drive, while back-ups are automatically delivered straight to the cloud. In other words, you're prepared for anything.
When your cloud accounting is properly managed your information is backed up and readily accessible providing real time information for you and your business.   Real time data is our next topic.
3. Your Files Exist in Real Time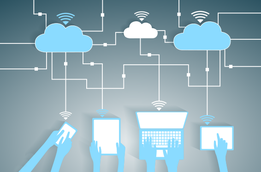 One of the most exciting things about cloud accounting software is that even when you're working on a file, Your Numbers Guy can be working on the same file at the same time. This means that you can interact with Your Numbers Guy in real time, and ask any questions that you might have about your current finances, or data entry. This means that you get more use out of Your Numbers Guy, who will also act as your trusted adviser.
4. No More Annoying Data Entry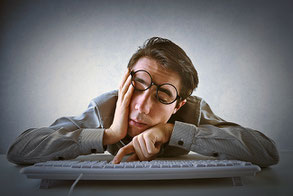 It's almost crazy to think, when all of your transaction data is currently available in your banking system, that you should have to enter it all again manually into software such as Quickbooks Online. With cloud accounting, you can stop wasting time and money, and upload or automatically deliver live feeds from your credit cards and bank accounts into your accounting stream. In other words, you drastically reduce your data entry time so that you spend less of your day focusing on administration, and more optimizing business growth.
Many apps are also available, such as Receipt Bank and document management systems, that further assists both you and Your Numbers Guy.
5. You Make Better Decisions
The old-fashioned systems for accounting that forced business owners to deal with all of their own bookkeeping generally put managers at a disadvantage because accounting data always ends up lagging behind reality. Modern businesses rely on information that is constantly up-to-date if they want to make effective business decisions and beneficial investments. With cloud computing, you can access your live data from anywhere, at any time – so long as you have an internet connection.
6. Flexibility & Mobility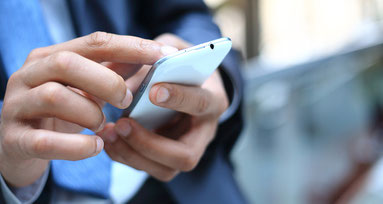 Cloud accounting means that you can see your outstanding invoices, account balances, overall cash position, and more from anywhere, so long as you are connected to the online world. This means that you could happily run your business from a tablet computer if you needed to – or even your smartphone when you're rushing to get things done. You can even make sure that you're fully aware of your latest banking and financial data without being physically present within your business.
Accounting and Cloud Computing Are the Perfect Match
Cloud-based software gives you access to bookkeeping expertise wherever you are, whenever you need it, provided you have a device with an internet connection. Cloud accounting means that small business owners can stay connected to Your Numbers Guy, and their accountants at all times, using a system that's scalable, cost-effective, and easy to use.
---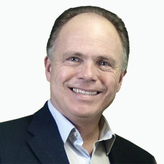 Your Numbers Guy is here to help!

With decades of experience in finance, supply chain, and process improvement I too have ventured into the world of small business and self-employment.   My ultimate goals are to offer my experience and skills to entrepreneurs/small business where you have access to a professional CPA at affordable rates.   At the basic level bookkeeping & accounting is available but the services we offer are much more than that.     
I would look forward to having a conversation with you.     Let's meet!
---