Source Material

Entrepreneur
---

---
Quitting your corporate job and launching your dream startup is only half the battle. Finding people to actually use your product or service is the real fight.  
I set up my business about a year ago doing mostly consulting and after a slow start, with some success, I have branched off within my finance roots and came up with the trade name of "Your Numbers Guy".     The focus is on helping small businesses succeed by growing and improving cash flow.  Landing my first client was a big deal and many lessons can me learned from the experience.
1. You'll Need a Runway (Time)

Many promising companies fail because they don't have the resources to last long enough to get things going. How long can you last without any clients or income? The more cash you have in the bank, the lower your risk will be and the higher your chances of success. Starting with 6 to 12 months of operating expenses on hand will give you that time, and runway, needed to build.
2. Talk to Everyone You Know

Sending an email out to everyone you know announcing your new business is all fine and good but talking one on one to the few individuals who can truly help you is better. When you approach people don't ask them for their business. Instead ask them for advice on how to get their business or the business of those they can refer you to.
I just went through this process and it actually landed me my first client under this arm of my Small Business Bookkeeping business.    
3. Get Involved in Your Community

People generally do business with people they like and trust. Deals get done at kids soccer games, through religious affiliations or via relationships formed in volunteer organizations. Of course you don't want to be the guy everyone knows as being involved in the community for his own self-serving ends. Focus on being a good member of the community first, and business opportunities will naturally come to you without needing to be forced.
4.
Get Involved in the Business Community
Join the chamber of commerce and meet people with the business community at local events such as home shows and the like. Look for opportunities to help others out.  You may be surprised what you get in return.  
5. Collaborate with Competitors

If you view every competitor as an enemy or a rival to be defeated, you'll miss out on some of your greatest opportunities. Surplus business and referrals that are shared can be a great source for bot parties.   For me networking with bookkeepers and accountants is but one avenue to collaborate with like minded businesses.
6. Get Social Online

Social media such as Facebook, Google+ and LinkedIn offer excellent opportunities to connect with the various communities that may be interested in your services. But social media can also suck up a lot of your time, so use it wisely. I start online conversations by posting on my blog about entrepreneurship and small businesses, quoting experts who will share the content and then sharing the content via social media.
7. Optimize Your Website

It can be a little scary with you first get going on it but SEO (Search Engine Optimization) with google ranking and keywords help get your site on the radar.   It's going to take months of SEO before you start getting sales or leads from you website but get started. That's generally the way it works, but sometimes it can happen quite a bit faster.   I set up my google search option a few weeks ago and my website has moved up significantly since then with a direct search but I still need work on my keywords.
8. Speak
Many organizations, such as chambers of commerce, like to bring in speakers who can share something new with their members. Often these organizations are desperate to find someone to present and all it takes is making contact and offering to share what you know.    I have reached out to the Caledon Chamber of Commerce and made them aware that I am interested in engagement opportunities.
9. Write
I have been blogging but if you enjoy writing look for ways to writer for publications. Writing isn't for everyone, but if it's something you enjoy, try submitting some articles to the publications your clients read.
---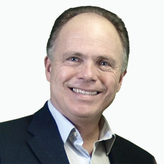 Your Numbers Guy is here to help!

I know personally what it is like to stay motivated and sometimes you need some tools/tips to get back on track.    Focusing on your business is important and I can help you with worry free support on the numbers end of things. 
With decades of experience in finance, supply chain, and process improvement I too have ventured into the world of small business and self-employment.   My ultimate goals are to offer my experience and skills to entrepreneurs/small business where you have access to a professional CPA at affordable rates.   At the basic level bookkeeping & accounting is available but the services we offer are much more than that.     
I would look forward to having a conversation with you.     Let's meet!
---

For other blogs by Your Numbers Guy you can find the list on our blog summary page.
---