Source Material

Quickbooks
---


Do you want a PDF copy of today's blog to read later, have a copy for your files, or share?     You can download it free HERE!
---
Are you the type of person who's constantly coming up with new ideas for businesses? Does the idea of working for "The Man" fill you with a sense of dread? While the idea of launching a company and being one's own boss may seem appealing, not everyone is cut out for life as an entrepreneur. On the contrary, aspiring business owners need to possess certain traits and skills to succeed in a career known for its uncertainty.
Here are ten signs that you have what it takes to be a great entrepreneur.
1. Confidence
It's no secret that entrepreneurs are known for their confidence. After all, you have to believe in yourself to gamble your financial future on a risky business venture. The most successful business owners, however, are self-assured to the point of cockiness. In the long run, this confidence can inspire both investors and customers to get on board.
2. Flexibility

A business can't succeed if it fails to adapt to the needs of its customers, and the same sentiment holds true for entrepreneurs. With that in mind, the best entrepreneurs are highly flexible. Not only do they seize new opportunities as they arise, but they are also willing to divert from their original plans should more lucrative ones present themselves.
3. Persuasion

Few entrepreneurs can afford to fund their businesses entirely out of their own pockets. As a result, new business owners must often ask investors for financial support. Understanding that they can't do it alone, the best entrepreneurs use their persuasive natures to convince both employees and customers to follow their lead.
4. Team-Oriented Consciousness
An entrepreneur may come up with the initial idea for a business alone. Starting a company, however, is very much a team activity. As a result, the most successful entrepreneurs don't just excel at working with others, they also enjoy it. If you have strong communication skills, and work best as part of a team, then you may make a great entrepreneur.
5. Courage

The idea of investing your own savings in a new business venture isn't for the faint of heart. Since many small businesses don't survive to the five-year mark, entrepreneurs need to be courageous to succeed. The best business owners can put their own fears and misgivings aside and operate under the belief that their hard work will ultimately pay off.
This has been a tough one for me personally as I really relate to investing savings and the risk associated with it.   I've decided it's time as jumping around large corporations subject to the decisions of others hasn't worked to well the last 5 years.   So, if I keep doing the same thing I will get the same results and we all know the famous urban definition of "insanity"!
6. Thick Skin

Whether they're asking for investors to back them or customers to try out their wares, entrepreneurs wind up hearing the word "no" on a regular basis. The most effective entrepreneurs are thick-skinned enough not to take it personally when a venture doesn't go as planned. If you are the kind of person who gets back on her feet after a failure, entrepreneurship may well be in your future.
7. Modesty–to a Point
The best entrepreneurs aren't just smart; they also surround themselves with smart people who are willing to question their ideas and viewpoints. And while it's important to listen to your employees and advisors, good entrepreneurs don't allow themselves to be swayed from those ideas in which they believe passionately. Modesty may be a virtue, but for entrepreneurs, assuredness is just as important.
8. Impetuousness
Impetuousness may be an undesirable quality in employees, but it's generally regarded as a positive one for entrepreneurs. In fact, a large number of entrepreneurs say they've been terminated from previous positions. If your tendency to behave rashly and spurn authority has led to your dismissal from former jobs, then working for yourself may be the way to go.
This one I can also relate too.    Being terminated, especially when it is not for cause, is painful to say the least.    I've been through it 3 times in restructuring mode.    No more!
9. A Competitive Spirit
Have you ever examined a product or service made/provided by a company only to feel that you could have done it better? Research shows that the best entrepreneurs are highly competitive. Not only do they strive to be better than other businesses in their industry, but they also aim to improve on their own performance moving forward. In the long run, a competitive nature helps to keep entrepreneurs reaching toward excellence.
10. Tenacity
The fact is that few small businesses turn a profit during their first years in operation. If an entrepreneur hopes to succeed, he or she can't be deterred by initial failure. On the contrary, many experts regard failure as a mere signpost on the road to success. Rather than give up on their goals, true entrepreneurs keep working and design creative methods of overcoming barriers. By being tenacious and never giving up on their dreams, entrepreneurs can succeed where others have failed.
Some of the above traits may not seem like positive ones. For entrepreneurs, however, qualities that would otherwise be considered liabilities are generally regarded as positives. If one or more of the characteristics described above is part of your wheelhouse, you just might have the entrepreneurial spirit needed to succeed.
---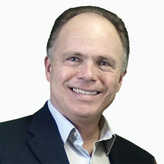 Your Numbers Guy is here to help!

I know personally what it is like to stay motivated and sometimes you need some tools/tips to get back on track.    Focusing on your business is important and I can help you with worry free support on the numbers end of things. 
With decades of experience in finance, supply chain, and process improvement I too have ventured into the world of small business and self-employment.   My ultimate goals are to offer my experience and skills to entrepreneurs/small business where you have access to a professional CPA at affordable rates.   At the basic level bookkeeping & accounting is available but the services we offer are much more than that.     
I would look forward to having a conversation with you.     Let's meet!
---

For other blogs by Your Numbers Guy you can find the list on our blog summary page.
---