Source Material
Quickbooks
April Maguire


Do you want a PDF copy of today's blog to read later, have a copy for your files, or share?     You can download it free HERE!
---
Self-employment refers to any business venture in which individuals earn income based on independent work. This includes entrepreneurs, small business owners, freelancers and subcontractors. But while there are many benefits of being in business for yourself—including greater autonomy, a flexible schedule, the freedom to pursue your passions and more—self-employed individuals must also bear greater responsibility if they hope to succeed.
In Canada about 100,000 new business ventures are started each year however almost an equal number fail.    And while the owners of these businesses and other types of sole proprietorships get to keep all the proceeds, they are also responsible for making key business decisions.
To give their business ventures the best shot at surviving long-term, self-employed persons need to possess a few key abilities. Here are five skills that are crucial to finding success as a self-employed professional.
My personal goal is to work with, support, partner, and help small businesses succeed.  Remember to subscribe to Your Numbers Guy.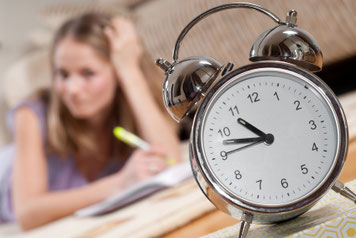 1. Time Management

Modern technology has improved business efficiency in a variety of ways. However, it has also led to an increase in the number of distractions employees face on the job.
From answering emails and phone calls, to browsing Facebook and LinkedIn, there are hundreds of ways for workers to lose focus throughout the day. And while a little inefficiency might be overlooked at a large corporation, self-employed persons need to be rigorous with their time management. When you're self-employed, it's important that you re-evaluate tasks on a regular basis, because no one can predict the ups and downs of business operations.
While it's important to manage your days and stay focused, small business owners should also make time for themselves. Working too much can lead to burnout and hinder overall productivity and performance for your business. For best results, be sure to occasionally give yourself some downtime to recharge your batteries and reflect on your decisions and the overall performance of your company.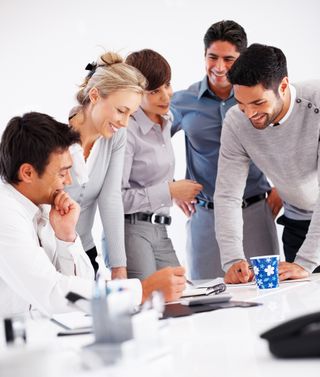 2. Interpersonal Skills

Just because you're self-employed doesn't mean you'll spend all your time working independently. In fact, self-employed individuals interact with a wide array of people on a regular basis, including contractors, vendors and clients. Obviously, the quality of these interactions can affect your business' long-term success.
Whether they're trying to land customers or just negotiating a low price from vendors, self-employed persons must possess strong verbal and written communication skills. And while it's good to be friendly and flexible, it's also important to be firm and reasonable, as making too many concessions can injure your credibility and kill your profits.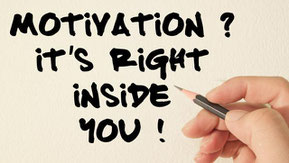 3. Self Motivation

One undeniable fact of self-employment is that you won't get paid unless you work hard. Without the motivation of a boss riding their backs and a steady biweekly paycheck, entrepreneurs must take the initiative to find and secure jobs on their own.
Along with sourcing work independently, self-employed persons must also ensure that all tasks are completed on time and to the clients' specifications in order to retain business and bring new prospects via referrals.
To keep motivation levels high, be sure that the venture you pursue is something you're passionate about. Additionally, entrepreneurs should try to maintain positive attitudes and celebrate as many small wins as possible; after all, building a strong business takes time, and you shouldn't expect to rake in millions right from the start.
Be patient with yourself in the beginning while constantly striving for the excellence you know is possible in the long run.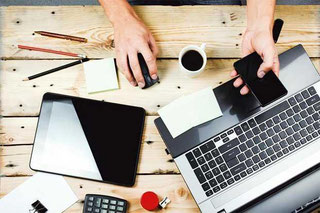 4. Tech Savvy

You don't need to possess a CPA or an engineering degree to launch your own business. However, self-employed persons with financial and technical expertise have an unquestionable leg-up on the competition.
Most self-employed professionals are working on tight budgets and can rarely afford to hire a team of financial experts. As a result, it's important to have a basic understanding of cash flow, profit margins, return on investment and other vital metrics.
Additionally, the savvy self-employed person understands the importance of developing strong technical skills. Along with basic knowledge of popular software (e.g.  Outlook, Office, etc.), entrepreneurs should also seek training in advanced but otherwise essential technical tools.
For example, at Your Numbers Guy we are using online tools to work with small business clients where both parties benefit from accounting file transfer, online storage, and managing other cloud services like QuickBooks online which saves costs.   Also, expertise in Excel can help a business owner better manage both their finances and their organization.
5. Innovation

It's not enough to come up with a new idea for a business venture; you must also make sure that there's a market for your products or services. And the best entrepreneurs are innovators who know how to identify, disrupt and capitalize on markets.
Start by determining what your clients' needs are, and assess how they're likely to change over time. You can then develop new and innovative ways of satisfying those requirements in the future.
Additionally, small business owners must possess strong skills in long-range business planning, including the ability to create mission statements and business goals. They must also anticipate how changes in the economy and the marketplace will affect those plans going forward.
Not for the faint of heart, self-employment invariably includes a number of ups and downs. However, if you work hard at developing the skills highlighted above and stay the course, you too can reap the benefits that come with working for yourself.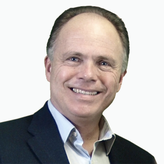 Your Numbers Guy is here to help!

With decades of experience in finance, supply chain, and process improvement I too have ventured into the world of small business and self-employment.   My ultimate goals are to offer my experience and skills to entrepreneurs/small business where you have access to a professional CPA at affordable rates.   At the basic level bookkeeping & accounting is available but the services we offer are much more than that.     
I would look forward to having a conversation with you.     Let's meet!
---

For other blogs by Your Numbers Guy you can find the list on our blog summary page.
---